Our school Administrators at Cebu Langauges help to make your English study in the Philippines, a pleasure. They organize our center and keep our students happy by providing assistance at every opportunity. They help you plan your school excursions around Lapu Lapu, Mactan, Cebu or any other part of the Philippines. If you need help with some of the local language terms, they will help you learn the survival basics of local dialects. Our staff and course administrators are always ready to answer your questions as you study English and enjoy gain in fluency.
Anjanette (Ann)
Ann is a member of our Admin staff as well as an experienced ESL Instructor. She conducts level tests and student orientation as well as being responsible for providing direct support to the ESL department record keeping, filing, scheduling, etc. She also has a tremendous background as an  ESL, IELTS, TOEFL and TOEIC instructor.
"Being an English teacher to non-natives is very rewarding. I have found it to be very satisfying especially when I was successful in helping beginner students to speak English and dramatically improving their levels while their confidence develops. I have also found the rewarding process of teaching English has also helped me to refine my language learning strategy" .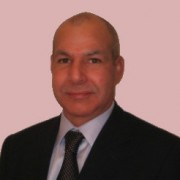 David Williams, VP/COO
David is the Vice President of Cebu Languages ESL School. He is from Chicago, Illinois and has lived in Cebu for over five years. He has been an ESL instructor for other well known schools. After working with the curriculum standards of other ESL schools decided to become the owner of an ESL school that offers learners the opportunity to study English with Native Speaking teachers. His experience is that local Filipino teachers can only deliver low level instruction. He goes on to say "it should not be a surprise to anyone, after all Filipinos only use English if needed and it is still not the first first language of the Philippines. I want an ESL learner to have a native speaking instructor that can answer all questions about English. This ability comes only from an instructor that has been speaking, listening, reading and writing English form birth.
"Students coming to our school can have 100% native speaking instructed courses for quicker and more accurate results. I started out as an ESL instructor and am often in the classroom teaching. How many ESL schools have native speaking owners and have ever in their life considered trying to teach anyone English in a classroom. I guarantee students the best result as compared to other ESL Schools "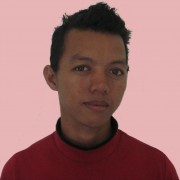 Noriel, Building and Grounds Maintenance
Noriel's responsibilities include maintenance of the school's property. He is the backbone of keeping things running smoothly and is multi talented in many areas. He is steady, dependable and enjoys the challenges that his position offers him.
Noriel says: "T enjoy working at Cebu Languages with our staff. I fell lucky to have a job that allows me to meet so many students from around the world, making my job interesting".
Jay K. Odell, Offsite Student Recruitment Liaison
Jay is 48 years old from Ventura California, USA. He has 10 years in the ESL education field. He has been an instructor of General English, IELTS and Business English. His most recent employment was in Bangkok, Thailand before settling into his Cebu life in 2011. Jay is our offsite student correspondent. His duties include student recruitment and special groups planning coordinator.
 Jay's favorite motto is "deliver a well-planned lesson and students learn with little effort".