Our Native English Speaking ESL teachers deliver useful, relevant and fun English courses, making our English center, a great language center. We encourage you to study hard and enjoy touring the surrounding areas using your newly found English skills as a meaningful form of communication. When you Learn English from Native Speaking ESL teachers who deliver well planned lessons, it guarantees improvement of your English skills. Come to our English school and have more fun learning English with real English Speakers that have traveled all parts of Cebu, the Philippine Islands and all parts of the globe. Our Filipino staff members are screened as high level English speakers. They are competent and dedicated to English learner's success, which makes it easy for students thrive in their new environment.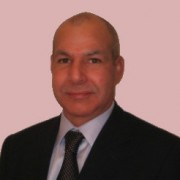 David Williams
David is from Chicago Illinois, USA giving him a neutral North American accent. He has lived in Cebu and Thailand for over 5 years teaching English as a second language (ESL). TESOL and CELTA certified he feels student will benefit by the two methodologies being used in every class. Business English is his favorite ESL Course. He has taught students from China, Japan, Korea, Oman, Russia, Saudi Arabia, Thailand, Taiwan Vietnam … And the list goes on.
"I enjoy when my students are learning English and telling me that my classes are informative and relevant to things they have experienced"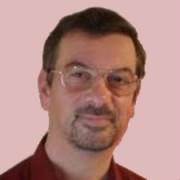 Steven Howard
Steven Howard is an English educator from the US. He is a certified TESOL English Instructor and specializes in IELTS testing courses. Having taught IELTS preparation for over 5 years, his experience makes him a valuable asset to students and our school. He says he is lowkey in nature with a sense of humor, but we find him to be calculating and prepared to deliver great lesson plans with precise feedback to help students meet their goals.
"The IELTS Certification is by far the and most universal English fluency measurement for students to be successfully in any English required employment or university. I appreciate students with high aspirations"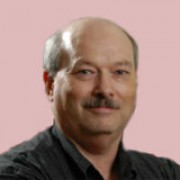 Carl Sherry
Carl is from Iowa, USA. He has been living in Cebu for a short time, but plans to call it home for most of the time. Teaching English is a big part of his life and prefers teaching business and general English courses. He spent most of his years in the US working as a High school science teacher at a magnet school. He enjoys teaching serious students and helping other students to realize the importance of education. 
"Teaching is the best job in the world. I look forward to meeting students from every country. I am sure they will enjoy my knowledge and style of English class" 
Jazelle "Jaz" Hermento
Jazelle studied English as a minor in college and completed her TESOL training. Excellent in one to one instruction, Jaz is very skilled and balanced in all areas of English fluency. She is very patient as are all of our instructors.
"Reading for me is the best form of relaxation. I think it has been the greatest gift of my profession. A day at the beach or an adventure in the mountains are my favorite activities"